1. Diversification of the plastic packaging industry
Turning over the history of plastic bags, we will find that plastic packaging has a history of more than 100 years. Now in the 21st century, science and technology continue to develop, new materials and new technologies continue to emerge, polyethylene, paper, aluminum foil, various plastics, composite materials and other packaging materials are widely used, aseptic packaging, shockproof packaging, anti-static packaging, anti-children Packaging, combination packaging, composite packaging, medical packaging and other technologies are becoming more and more mature, and new packaging forms and materials such as plastic stand-up bags have emerged, which have strengthened the functions of packaging in many ways.
2. Safety issues of plastic materials
In the past, plastic packaging bags contained plasticizers and bisphenol A (BPA), which are harmful to human health, and such news broke out frequently. Therefore, people's stereotype of plastic packaging is "toxic and unhealthy". In addition, some unscrupulous merchants use materials that do not meet the requirements in order to reduce costs, which intensifies the negative image of plastic materials. Due to these negative effects, people have a certain degree of resistance to plastic packaging, but in fact, plastics used for food packaging have a complete set of EU and national regulations, and the raw materials used by businesses must meet the requirements of these regulations, including there are strict EU regulations and very detailed REACH regulations on plastic materials that come into contact with food.
The British Plastics Federation BPF pointed out that the current plastic packaging is not only safe, but also makes a significant contribution to public health and the progress of human society.
3. Degradable biopolymers become a new choice for packaging materials
The emergence of biodegradable materials makes packaging materials a new choice. The food stability, safety and quality of biopolymer material packaging have been repeatedly tested and verified, which has fully proved that biodegradable packaging bags are the perfect food packaging in the world.
At present, biodegradable polymers can be divided into two categories: natural and synthetic. Natural degradable polymers include starch, cellulose, polysaccharides, chitin, chitosan and their derivatives, etc.; synthetic degradable polymers are divided into two categories: artificial and bacterial synthesis. Degradable polymers synthesized by bacteria include poly Hydroxyalkyl alcohol esters (PHAs), poly(malate), synthetic degradable polymers including polyhydroxyesters, polycaprolactone (PCL), polycyanoacrylate (PACA), etc.
Nowadays, with the continuous improvement of material life, people pay more and more attention to the packaging of products, and the safety and environmental protection of packaging have become increasingly clear goals. Therefore, how to launch environmentally friendly and pollution-free green packaging has become a new topic that packaging companies in my country have begun to focus on.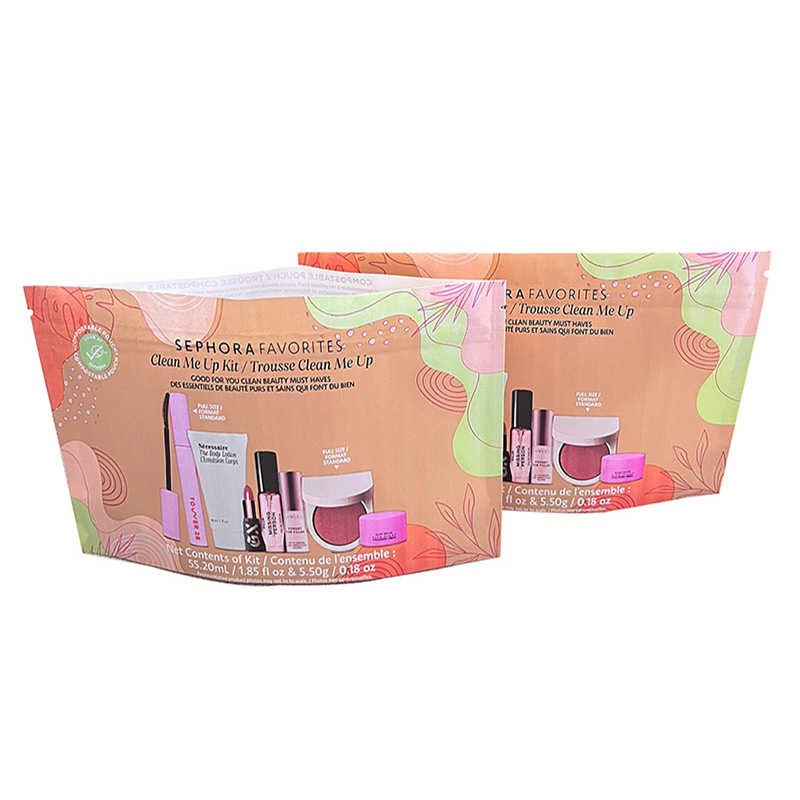 ---
Post time: Jan-03-2023